Think you know the most popular date of the year that couples get engaged? What about the top 5 wedding dates of the year? We're here to share a few insights into 2020 wedding trends.
The Proposal
You may have guessed, but yes, Christmas Day is the most popular day to pop the big question! Is it the magic of the holidays, or that family & friends are there to celebrate? No matter the reason, Christmas Day and the days leading up to it and following it are on top of the list.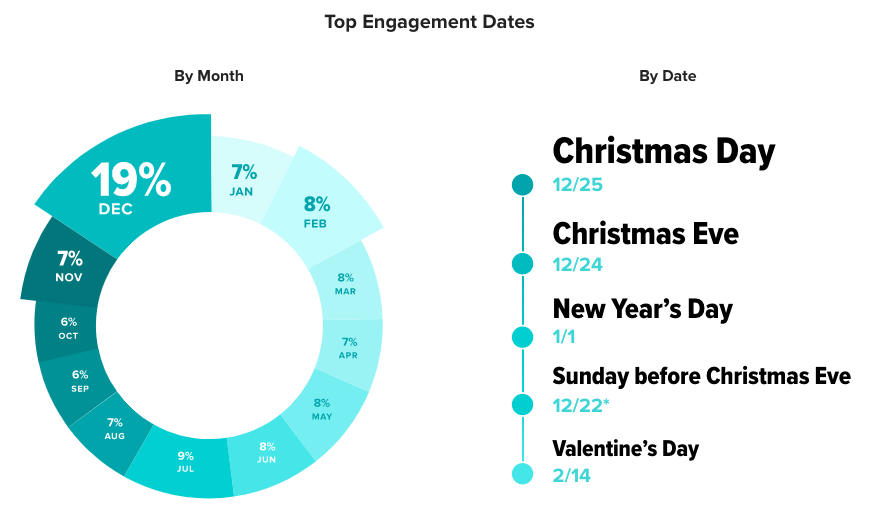 Top 2020 Wedding Dates
Did you try to find a venue with availability on 10/10/2020, or were you one of the lucky ones that booked far in advance? Speaking from our very own venues, Grey Rock Mansion, Gramercy Mansion and 1840s Plaza, that date was booked VERY far in advance at all three locations. No doubt it tops the list! We also find September & October to be our busiest and most sought after months.

How are couples planning?
With so many online wedding planning resources at our fingertips, it's no wonder why the majority of planning is done online. Whether you're reading reviews or following vendors on social media, there is so much that can be done with the click of a button.
Getting married at Grey Rock? Follow us on Facebook & Instagram for venue inspiration! Thanks for reading!

Grey Rock Mansion for your Event
Interested in Grey Rock for your wedding or upcoming event? Visit our Weddings & Parties page here, or email greyrockmansion@gmail.com to learn more!