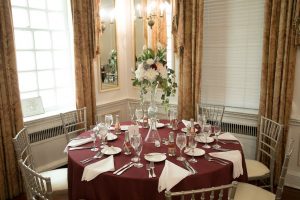 Celebration of Life
Are you looking to celebrate the life of a loved one? Share memories, food, and drinks as you commemorate the life of someone special to you in our ballroom. Gather friends & family for a three-hour celebration of life for just $1,400, and let our venue provide a warm welcome to your guests. A caterer must be chosen from our approved list to serve food, drink, and alcohol.
Monday-Thursday only, 12 p.m.-3 p.m. | $1,400
We would love to help you plan a memorable gathering! View our approved caterer's list here. Please call 410-486-5621 with any questions.
Payment is due in full at the time of booking. No discounts available.