Baltimore Heritage Lunch & Learn 
Thursday, September 19, 2019 | 12:30-2:30 p.m. 
$25 per person | 410-486-5621 to sign up
Enjoy delicious food and learn about the amazing history of Grey Rock Mansion! Featuring events from the pre-revolutionary days, to the immensely important 
Jewish Heritage of the 20th Century to Catholic Trinitarians… this lunch will be full
of wonderful history. You'll even learn how the Mansion was turned into an event
center, where we host weddings & parties in each year!
Our speaker, Johns Hopkins, Director of Baltimore Heritage, will touch on people
such as John Eager Howard, the Epsteins & Katz families, and more. Not sure who
they are? The Lunch & Learn is the perfect time to find out!
Call 410-486-5621 for more details and to sign up. At this time, we will also give you your food options so you can pick whatever you'd like to enjoy during the event.
See you there!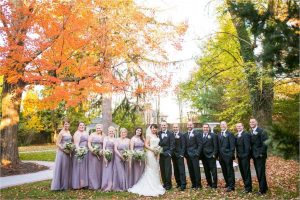 October Open House 
Wednesday, October 30, 2019 | 5:30-7:30 p.m. 
Free to Attend | 410-486-5621
Featuring a romantic fall vibe on the tented terrace, and a bold 'TIL death do us part' theme in the Ballroom, this event is a perfect opportunity to meet wedding professionals while touring Grey Rock Mansion. Caterers, photographers, wedding planners and more will be there for engaged couples to meet and mingle with!
Please call 410-486-5621 or click here to register.